Welcome to Air Bounce San Diego
We carry a large selection of bounce house rentals to fit any budget for our San Diego customers. Whether you call them Bouncers, Bouncy, Brincolines, Bounce House, Jumper, Jumpies, combos, or slides, you're sure to find what you are looking for. Plus, you'll find fun foods such as Cotton Candy Machines, Snow Cone Machines and Popcorn Machine rentals. 
We even have Tables, Chairs, and Tents – Everything you need to make your event, one to remember. See something you like? Simply click on the image and we will take you straight to our online ordering system, or just give us a call at (619) 797-7218. 
Let us help you make your party planning a snap and stress free! We want to help you with your San Diego Bounce House rental! So, give us a call and find out why more of our customers are from friend referrals than any other Jumper company in San Diego!

Summer N
Chula Vista, CA
I highly recommend Air Bounce. I am a repeat customer after my son's 4th bday party. They make it so easy. Prompt replies to my email inquiries, easy digital contracts/payment and great customer service. They are on time for both drop off and pick up. They set up everything! When they setup the tables and chairs they also clean every chair and table with cleanser. One less thing for me to do. The bounce house was also like new and clean (they cleaned that too). The popcorn maker looked brand new. I'm sure there will be a third time we use them. I have no hesitations recommending this business.
Carolyn O.
Linda Vista, San Diego, CA
We had a great experience today with them! The bounce house and tables were clean, they were on time and very generous that we were stuck in traffic getting to the event. The kids had a great time and had so much fun bouncing!
Two very nice men arrived 30 minutes early, set everything up in 10 minutes, and arrived right on time for pick up. I watched them do a full cleaning of the Bounce House before deflating and folding, which made me happy to see that they give each customer a freshly cleaned product. I will not hesitate to rent another bounce house from Air Bounce SD. They were great. Kevin - North Park
Keeping Your Family Safe!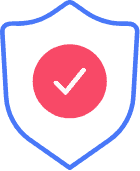 We honor and value your trust in our service and equipment. We are dedicated to providing our customers with properly cleaned and sanitized rentals each and every time.

Sweep
All Dust, Dirt, & Debris
Deep Clean Unit
with Cleaner & Sanitizer
Clean, Sanitized &
Ready for Fun!
Delivery to San Diego and Surrounding Areas
Thank you for your interest in Air Bounce San Diego.  Below you will find a list of the communities we serve.  If you don't see your specific location listed, call us at 619-797-7218 and we may be able to help you.  If you do call, remember to let us know about any conditions that could hinder our delivery crew.  Things like narrow pathways, gates, fences, stairs and road construction can cause delays.  Our goal is 100% customer satisfaction, so the more we know up front , the better our service will be.
Allied Gardens, Bankers Hill, Bay Park, Chula Vista, Clairemont, College Area, Coronado, Del Cerro, El Cajon, Fletcher Hills, Grossmont, Hillcrest, Kearny Mesa, La Mesa, Linda Vista, Mira Mesa, Miramar, Mission Bay, Mission Beach, Mission Hills, Mission Valley, National City, Ocean Beach, Old Town, Pacific Beach, Point Loma, San Carlos, Santee, Scripps Ranch, Tierrasanta, University City.
Don't see yours? Just give us a call!
Adams Recreation Center
Allied Gardens Community Park
Aztec Park
Big Rock Park
Bonita Cove
Civita Park
Crown Point
Doyle Recreation Center
Harry Griffen Park
Hilton Head County Park
Jackson Park
Kate Sessions Park 
Kennedy Park
Kearny Mesa Recreation Center
La Mesa Recreation Center
La Mesita Park
Lake Murray Community Park
Liberty Station NTC Park
Lindbergh Park
Linda Vista Recreation Center
Mast Park
Mission Point
Mission Bay Park
Mount Acadia Park
Mount Etna Park 
Nan Couts Cottage
Nobel Recreation Center
Northmont Park
North Clairemont Recreation Center
Ocean Beach Recreation Center
Pacific Beach Recreation Center
Princess Del Cerro Park
Renette Park
Rohr Park
San Carlos Recreation Center
Santee Lakes
Shadow Hills Park
Ski Beach
South Clairemont Park
Standley Park
Tecolote Shores Park
Trolley Barn Park
Tuxedo Park
Vacation Isle
Ventura Cove
Vista La Mesa
West Hills Park
Woodglen Vista Park
Professionalism You Can Count On
When you're responsible for pulling together the details of your company's special event, you'll want the benefit of working with the 16 year event planner experience at Air Bounce San Diego. Whether it's customer appreciation day, company picnic, team building activities, or promotional event, our event specialist can guide you through selection of age appropriate attractions.
Air Bounce San Diego has the resources, and experience to make your company's event a big success. Call us today and see how we can help with a large inventory of exciting attractions, ideas on how you can achieve your event goals, and advice on proper layout and execution of your plan. Combine that with the fact that we will create a custom package that will meet your expectation and bring it in on budget.
Churches & Non-profit Organizations Events
Air Bounce San Diego has a proven track record of providing our local churches and volunteer groups with the resources they need when planning fundraising events, celebrations and summer youth group activities. See how AirBounceSanDiego.com can guide you to a successful event.
Planning a BIG youth event? We have just the right equipment to offer. With so many inventory options to choose from, we can help you find just the right package for your event and budget. There is something for every budget, small and large. Choose from Interactives, Inflatables, Concessions, and more! Air Bounce San Diego has more than 16 years experience across the San Diego area. Every event is unique, let's talk about yours!
School Events & Booster Clubs
If you have plans for a School Fun Day or large school carnival, you'll want to contact Air Bounce San Diego and get the Air Bounce advantage. We have been providing San Diego schools with licensed and insured attractions, event rental equipment, and professionalism you can count on.
Here you find great deals on popular character themed bounce houses, inflatable slides, and obstacle course that are great for school events. Call us today and we will create a complete carnival package that will provide you with the attractions you want, at a price that meets your budget.
You can also count on us to show up on-time for a professional setup of your event.
Reserve ASAP to lock in your date